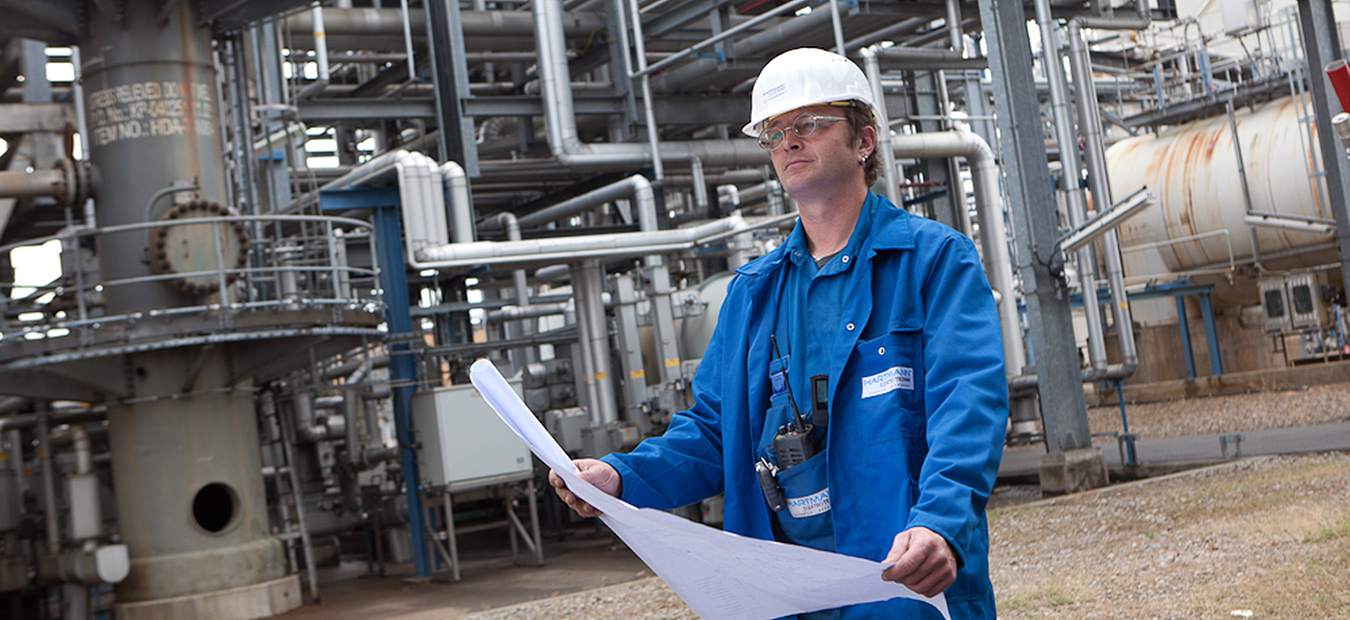 Be it mechanical engineering, electrical engineering, hydraulic systems, pipeline construction or tank construction: We are your one-stop shop and realize your projects from start to finish. This is how we are able to guarantee individual consultation and support. With the help of our experienced and skilled employees, we execute all relevant production steps in a multitude of areas – from the technical design to the realization and final inspection of our project.

During the planning and development phase, we work closely with you to guarantee a result that can be constructed and implemented in an optimal way for your respective area of application. For this, we use state-of-the-art CAD systems combined with the latest software and hardware to achieve short planning phases while keeping the highest possible level of flexibility at the same time. In addition, we are able to prepare up-to-date and informative data for you.

In the area of construction, we are also able to apply years of experience coupled with proven and highly developed manufacturing techniques. We are practical people. That's how we know what can be done and how to realize your ideas in an optimal way.
Do you need support of your own capacities or someone to take over your project entirely? We offer professional solutions, custom-tailored to your needs. Talk to us today.