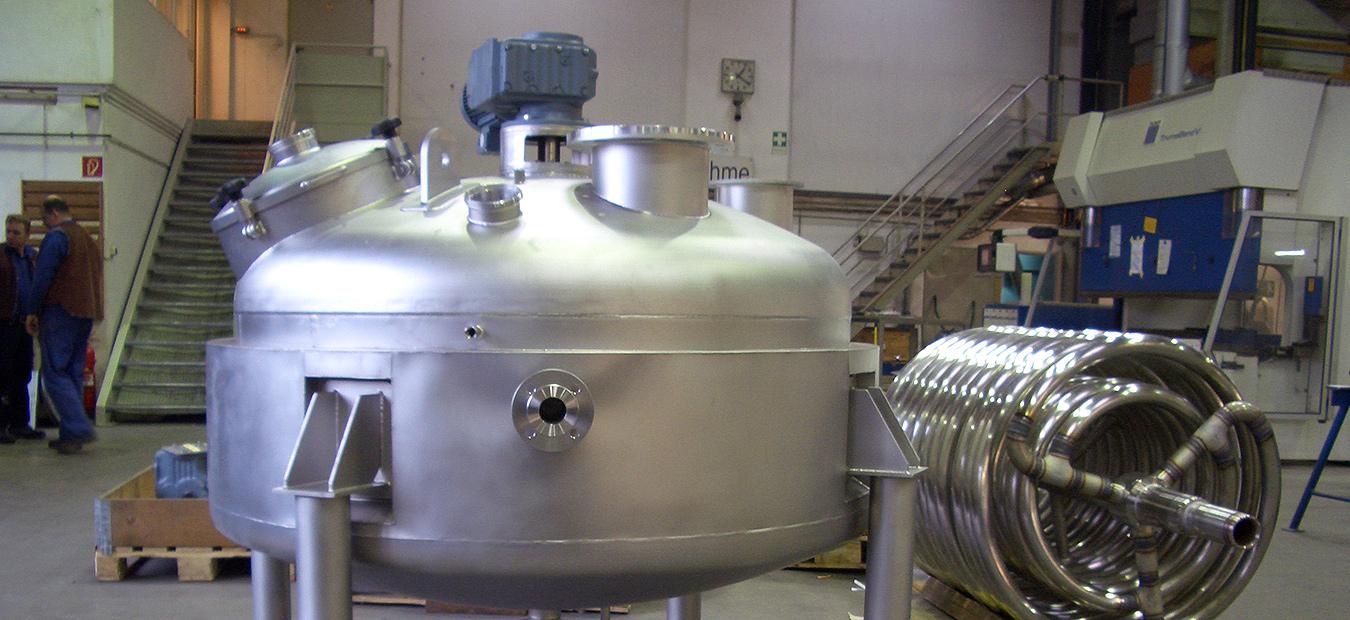 Tank construction & process equipment
At AM – Allied Maintenance GmbH – tank construction and apparatus engineering were developed out of the traditional craft of the coppersmith. Today, we combine traditional craftsmanship with modern, innovative technology. This is how our customers can benefit from individual solutions, manufactured using skillful craftsmanship.
Years of experience make for a wide range of products, from pre-fabrication and installation to the preparation of complete solutions, satisfying the needs of our customers of all industry sectors according to materials compatibility, pressure, temperature and functionality. Our large production facility and storage space make is possible for us to make repairs, manufacture and restore in optimal manufacturing conditions. We always use state-of-the-art machinery and apply the latest technologies to achieve the best possible results. Our portfolio comprises pharmaceutical containers and tanks, food containers, industrial equipment, custom-made products, storage tanks as well as sheet metal forming.