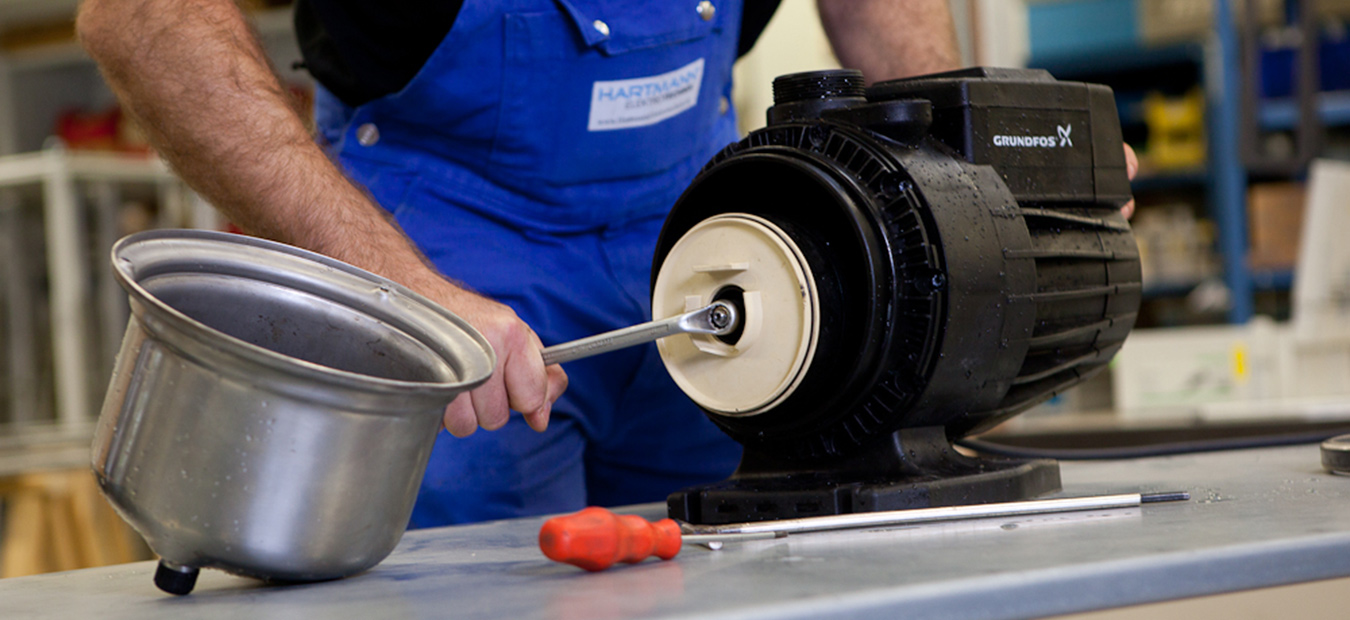 AM is your competent service provider and supplier of pump technology and all related tasks. In the area of pump technology, we offer our customers top-of-the-line quality, the highest possible level of safety and flexible service on-site via an authorized service and industry partner of Grundfos, the worldwide leading pump manufacturer.

We guarantee our customers qualified support, reachable 24/7, as well as a speedy execution of all offers and orders. We have a multitude of Grundfos products and spare parts in stock to be able to rapidly respond to repairs and emergencies. Our mobile 24-hour service keeps outages to a minimum.

With a Life Cycle Cost analysis (LCC analysis), we also facilitate the optimization of your operating costs. By avoiding expensive repair at the right time and the resulting extension of availability of your pumps you can achieve a cost-efficient alternative to a new acquisition.