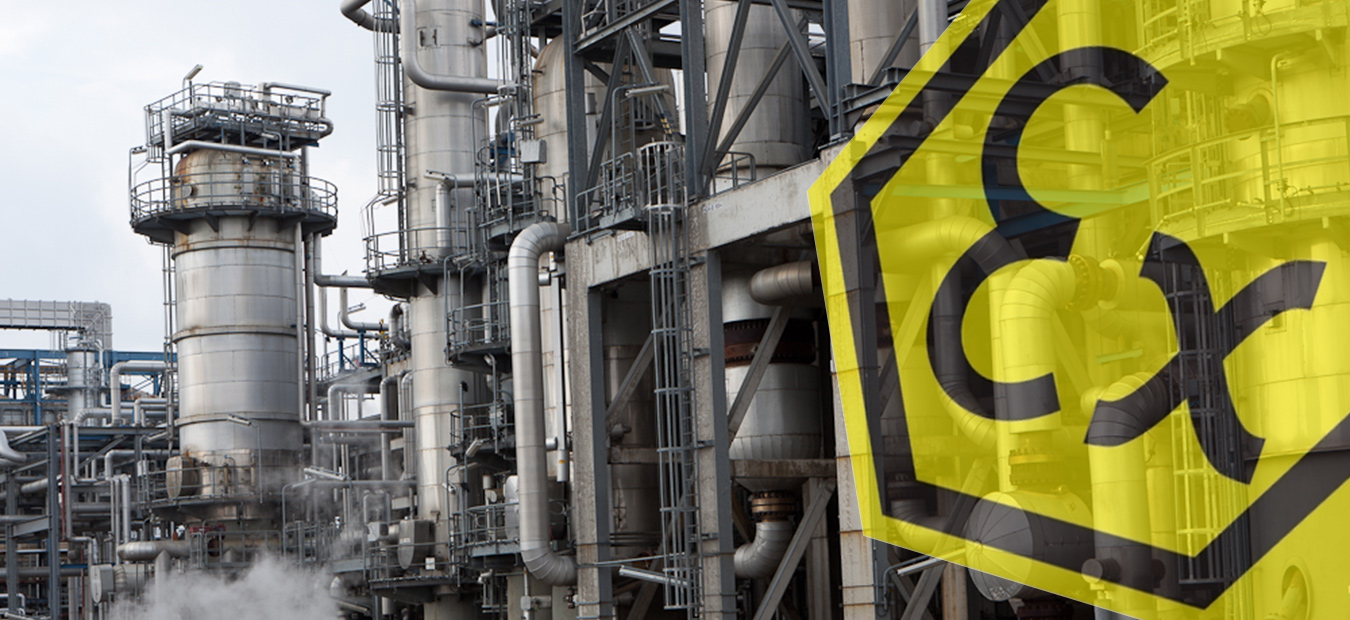 Today, hazardous substances such as flammable liquids, gases and dusts are used in many manufacturing areas. Naturally, electrotechnical equipment used in such potentially explosive areas has to fulfill the highest safety standards. Thanks to years of experience, comprehensive know-how as well as our successful cooperation with Cooper-Crouse-Hinds (CEAG), the leading provider of products and systems in the area of explosion prevention, we are able to offer a broad range of solutions for the protection of your facilities.

We provide operators of plants in explosion-risk areas, obligated to test and review the plant's proper and safe status according to the ordinance on industrial safety and health, with our qualified persons to handle explosion protection – such persons are qualified trusted third party providers, obligated to protect the safety of your facility.

In any case: With the experts of AM, your machines are in safe hands.